Gokayama is like walking into a postcard or even a Miyazaki film. Forreal. Incredibly cute and beautiful. I was walking around in Tokyo only last week so being here gave me feelings of awe and disbelief. I asked myself, is this real life? haha.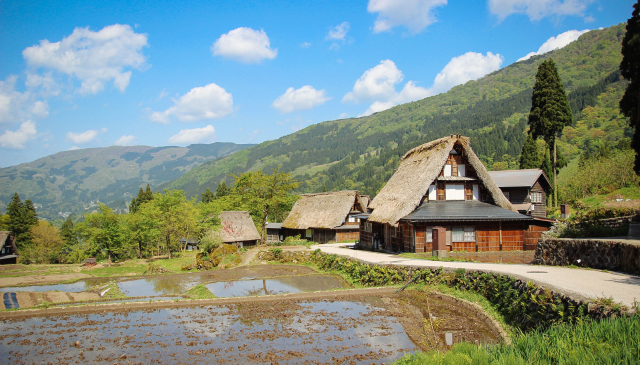 Gokayama is a historical village (a World Heritage Site, actually!) up in the mountains of Toyama, just an hour car ride away from Takaoka. It's famous for its gassho-zukuri houses. Gassho-zukuri is a traditional style of Japanese houses that came about during the Edo period and is characterized by their roof structure and shape, which comes in handy during the heavy snow fall in the mountains.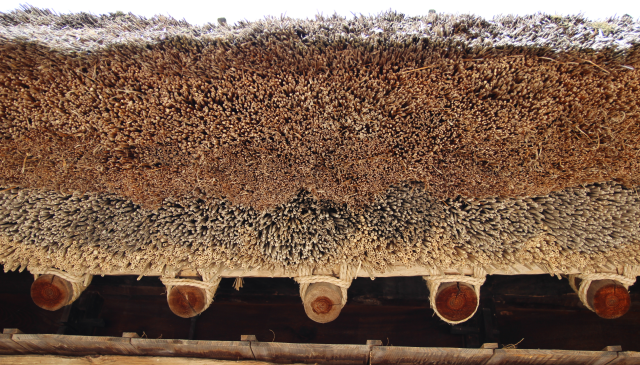 Some details on the thatched roofing.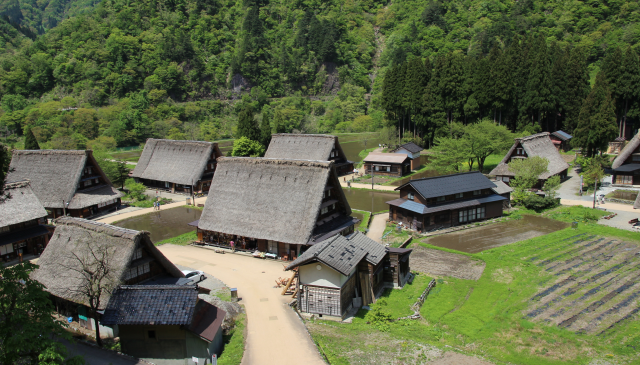 These style of houses can be found in Gokayama in Toyama and Shirakawa in Gifu. Basically, long history lesson-short, these villages were cut off from everyone else for a long time and their original structures and way of building (with thatched roofs) have been well preserved.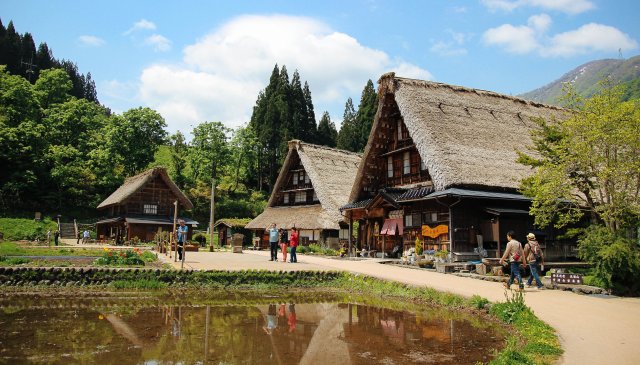 Just look at that view. I could have sat there and just enjoyed the view for hours. Truly amazing and I'm glad I came here during spring time! Actually, this place is beautiful year round but the weather just felt exceptionally good today.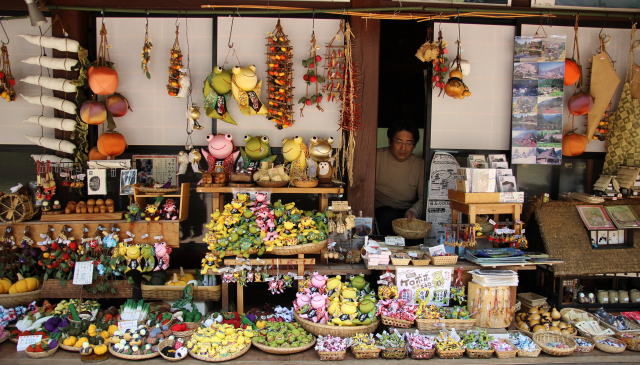 A man selling hand-made souvenirs at his shop. There were a lot of owl and frog things. Around this time of year, the rice paddies are being planted and the frogs multiplying in the paddy waters.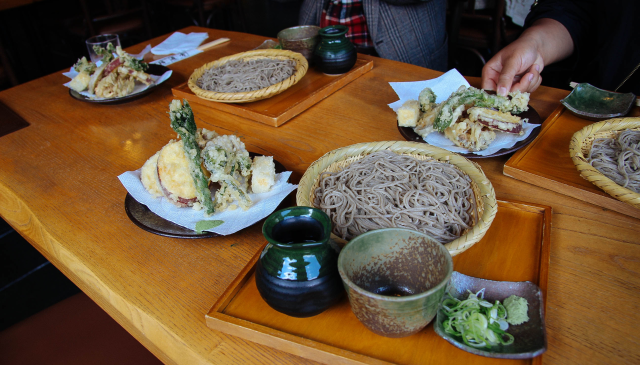 This part of Toyama is famous for its soba so my neighbor, Ariana, and I decided to eat it for lunch. Tempura and zaru soba! Incredibly filling and I couldn't even finish all of my soba. It was, however, one of the best soba noodles I've ever had.
The view of the mountains was so beautiful! It felt surreal standing there and trying to absorb all of that natural beauty. Felt like I was thrown back in time to old Japan and in a post card at the same time. Too much beauty. It was wonderful! This historically preserved traditional village is truly worth the visit if you're ever in Toyama or Gifu prefecture.
Access
Gokayama is accessible by bus from Takaoka Station. Click here for a bus timetable.
Cost
There are two kinds of ticket available:
The Gokayama Free Kipputicket is 2500 yen and gets you to Gokayama and back.
The Gokayama-Shirakawago Free Kippu ticket is 3500 yen and gets you to Gokayama, Shirakawa-go and back.
Words & Photos by Clarissa Tong and Ariana Frazier
* This is a guest article originally published with the Toyama Tram. You can view the original article here.